Manweb North Wirral
Mike Townson Photos
Long service awards Mid Mersey District
Presented by District Manager Barry Judd


Anyone interested in joining in especially with updates and corrections, please contact Ed Quinn on the following e-mail address.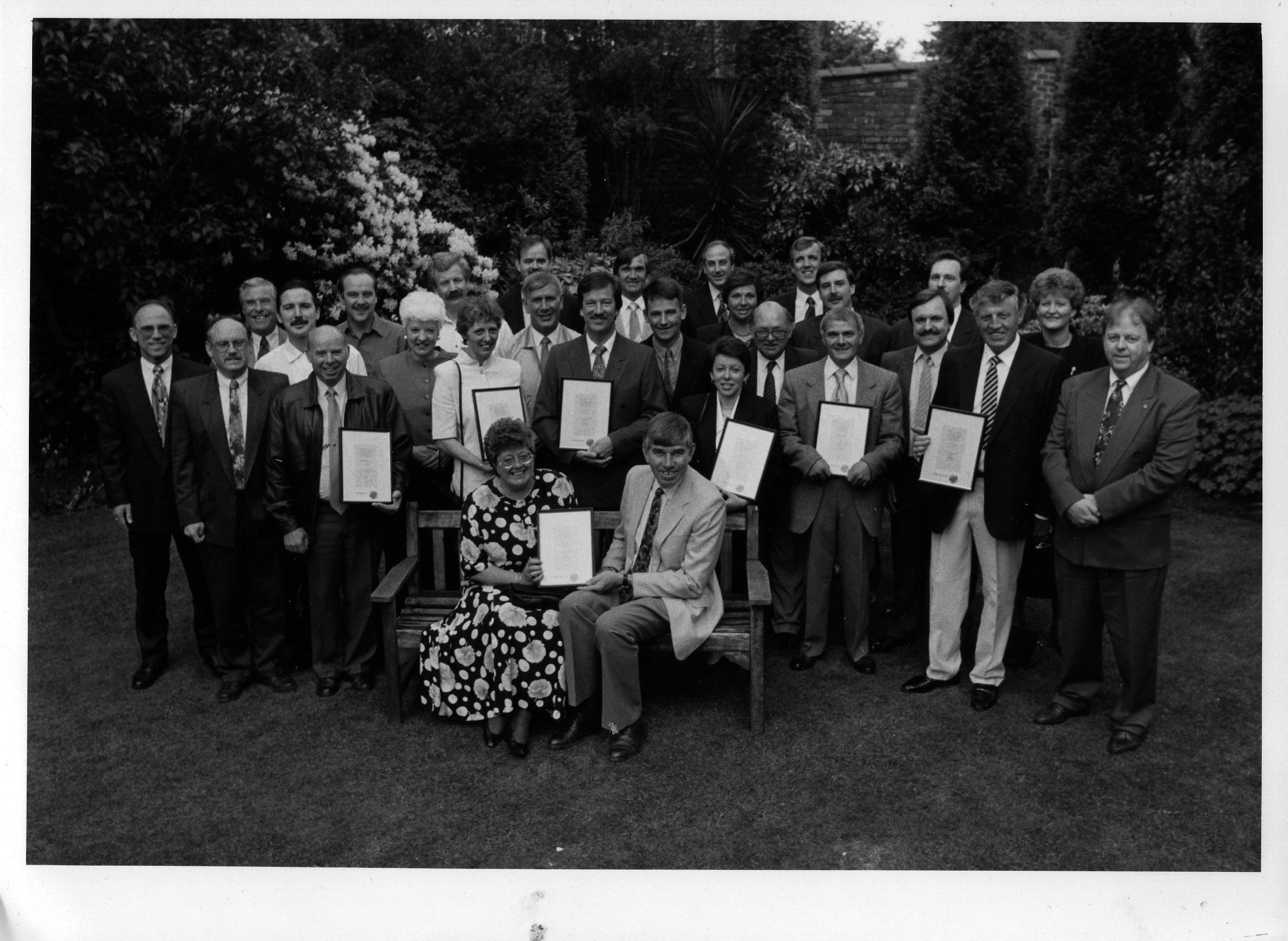 Thanks to Mike Townson for photo and names so far if you know any more please let me know.
These are some names to add but need tying up with rollover numbers with YOUR help! please email me any you know.
huntscross2@gmail.com
Glynn Crosby, Stephen Waywell, Walter Boughey, Tony Hurley, Jean Holloway, Colin Moston/Mostyn, Gwen Dorsey,Tony Hassall, Gwen Dorsey, Barry Hayes, Pat O'Malley, Andy James, Dave Garner, Dave Clifton, Ted Green, Mike Townson, Karen Berry?, Ruth Moore and Barry Judd is 2A
use cursor over faces to identify.