MANWEB Shops
This is Wrexham Shop in different years
Many thanks to Marshall Morris for feedback to identify a previously unidentified shop front.
"The clue is in the Vegetable Market entrance. Wrexham had several separate market buildings - Vegetable, Meat, Butter, Fish, Textiles, etc. The Vegetable Market, with its mock Tudor facade, was demolished in 1992 much to the dismay of the locals."
New shop shown later in series of shop fronts.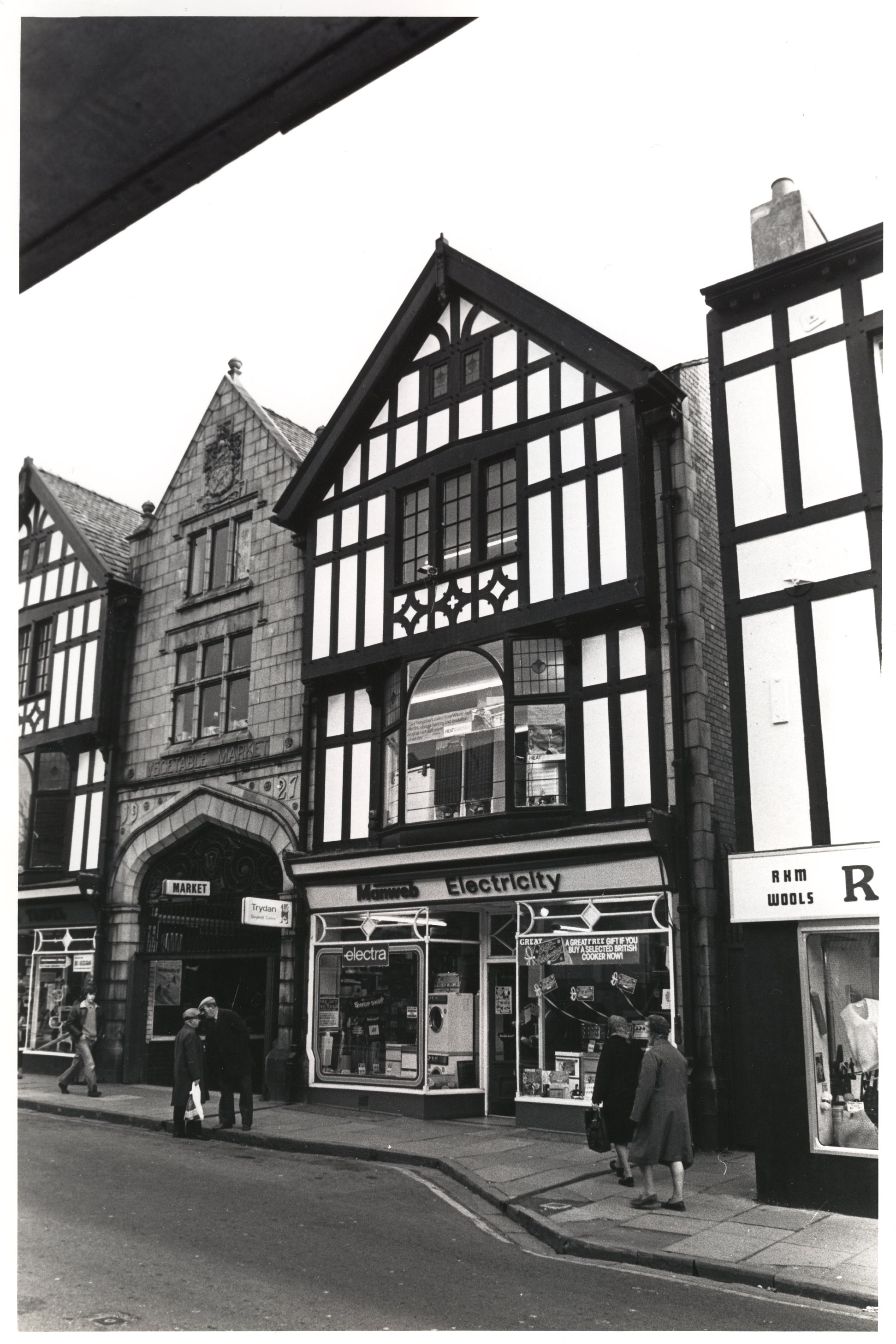 &nbsp&nbsp&nbsp&nbsp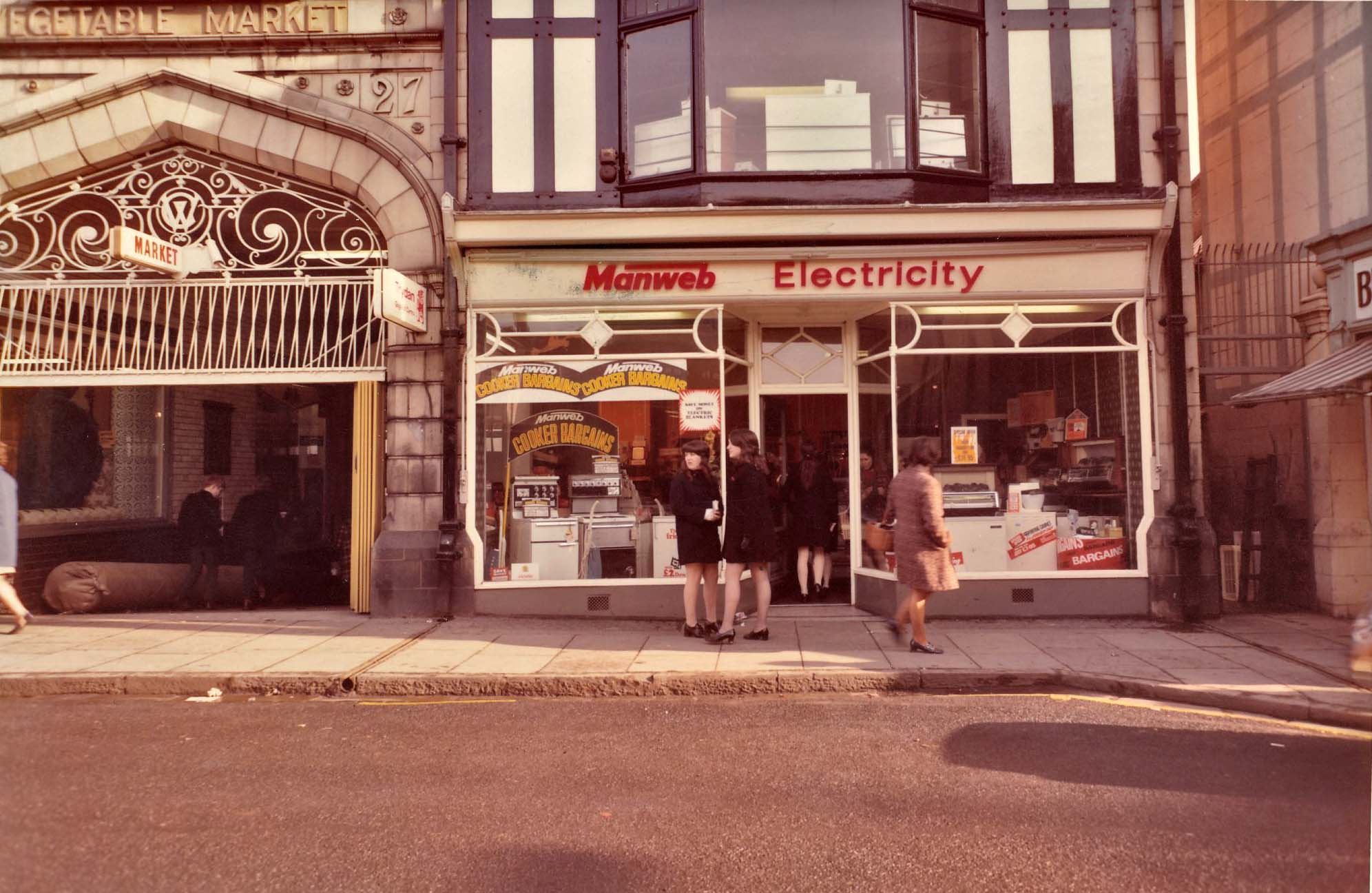 Thanks to Julie Clark for photo.